Detailing
Done

Right
We're committed to providing a stress-free experience to both new and returning customers. Our detailers guarantee that your car will look like it was fresh off the lot when you pick it up.
Contact Us
services
services
services
services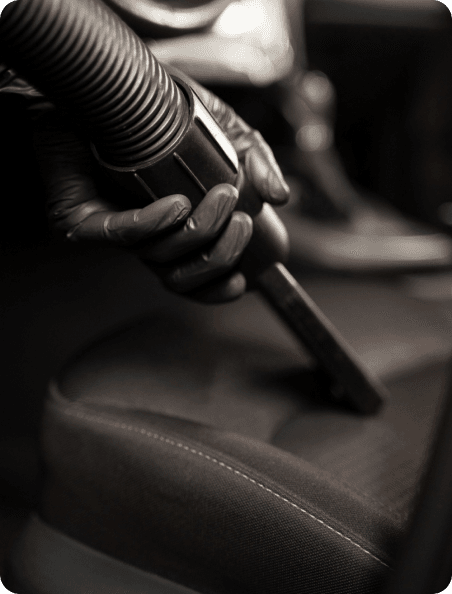 Exterior Detailing
We begin with a pre soak in a foam bath to loosen any particles that may scratch the paint. Second foam bath is to provide lubricity during the hand wash. Rims and inner barrels are cleaned and sealed. That's just the beginning. Ask us about protective ceramic coatings, paint correction, and our affordable maintenance packages to keep your ride shining month after month.
Interior Detailing
Upholstery is vacuumed as well as carpets and floor mats. All interior panels are wiped down and dressed. Dashboard is cleaned, interior windows, and door jambs also cleaned. If your vehicle has stains on the carpet, seats, or headliner we have a package for you. Front seats are removed from the vehicle to address any stains hidden under the seat or by the middle console. A deep heat extractor is used to remove stains after a comprehensive scrubbing.
Protective Coating
Ceramic coatings (Protective coatings) provide a 9H hardness on the paint of your vehicle. This not only helps to protect against UV damage, it will make cleaning the vehicle very easy. It will also add a level of gloss to the paint that will outlast any wax or sealant. We also provide window and rim coatings
Paint Correction
Paint correction will remove light to moderate swirls and scratches in the paint. I also provide wet-sanding to remove severe paint defects. *only if there is enough clear coat to work with. Water spots on windows are also removed with this package. This package is ideal for customers that want that brand new look to the exterior of your vehicle.
Maintenance Package
We provide both exterior and interior maintenance packages for your ride. This service is valid within a 4 week period.
Rock Chip Repair
Sometimes we get a little too close to immovable objects and boom the bumper is scrapped, or we have all been behind a tractor trailer kicking up rocks on the freeway. Chips in the paint that expose metal will lead to rust. We employ state of the art tools and equipment that allow us to perform accurate and seamless touch ups and rock chip repairs. Our technology ensures that the repaired area blends seamlessly with the surrounding paint.
Why Us
Guaranteed Work
Experienced Staff
High Quality Products
Location
Professionalism
Individual Approach
portfolio
portfolio
portfolio
portfolio
Detailing isn't our business, it's our passion.
My passion speaks through every vehicle that comes into my shop. I have 14 years of experience in the automotive industry.

We also have a combined 12 years of experience in the auto detailing industry. I work tirelessly to provide top-of-the-line services for our customers.


We understand the unique challenges that Hawaii's environment presents to your vehicle's exterior. Our specialized services, including our signature Rock Chip Repair Service, are tailored to combat the wear and tear caused by the island's diverse terrain. Our team of seasoned technicians boasts a deep understanding of both the art and science of car detailing, ensuring that your vehicle not only gleams with perfection but also stands resilient against the sun, salt, and sand that are characteristic of island life.
our numbers
our numbers
our numbers
our numbers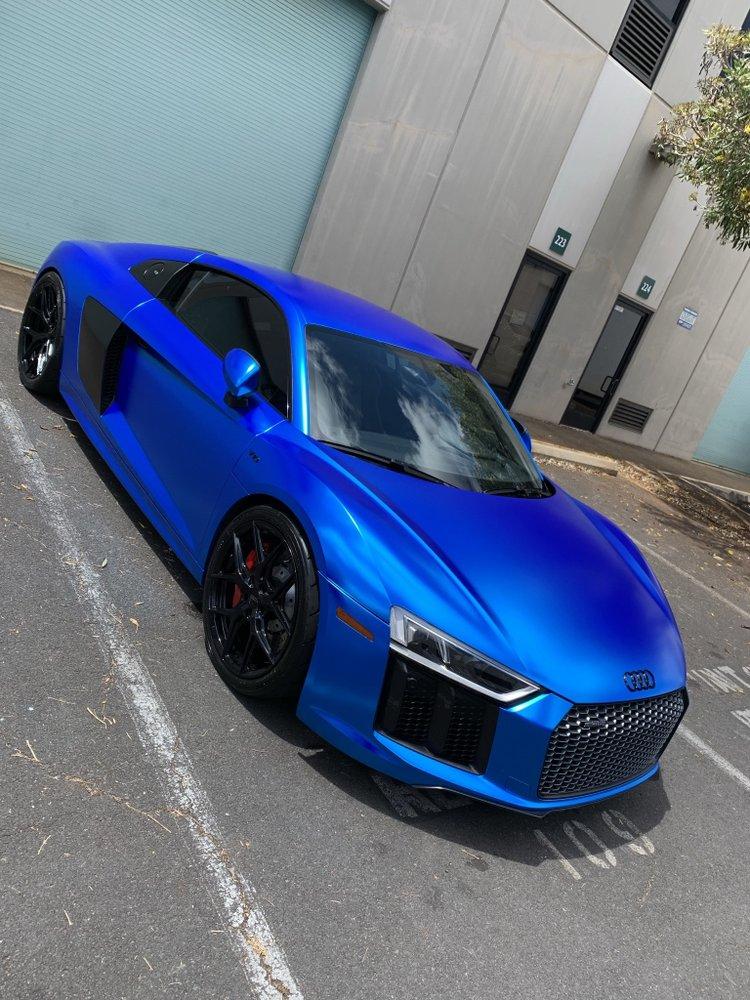 Just a snapshot of what we've done
Numbers aren't everything, but ours are pretty impressive.
2,450 Exterior & Interior Details
From paint imperfections to interiors, we've got you covered.
1,745 Ceramic Coatings
Elevate your vehicles protection with advanced ceramic coatings.
950 Restorations
From classic cars to modem trucks, receive an affordable restoration quote.
contact us
"I am very pleased how my car turned out. My car is a 2016 RAV4 and being it's not in a garage there was a lot of work to be done. I would go there again!!"
Gwen V. / Mililani, HI
"My truck was vandalized with gold spray paint and I needed help to get all the over spray off. Brought my truck to Gabe and the crew and my first words when I saw the completed work was 'Wow!'"
Alfred M. / Kapolei, HI
"I would not take any of my cars anywhere else, very happy with the detail work done. Very satisfied customer here. Highly recommend!"
John V. / Honolulu, HI
"Gabe and Sean at Buffin Stuff Detailing offer professional, quality work for a great price. They did an amazing job at removing all of the visible stains on the seat and ceilings. The shop's attention to detail is excellent."
Rodney A. / Waipahu, HI
Your message has been sent!